Arugula Pizza Recipe with Balsamic Glaze
This arugula pizza recipe is a little different than all of our other pizza recipes. It is made with homemade pizza dough for a perfect pizza crust, along with mozzarella and asiago cheese, and peppery arugula for a fresh kick.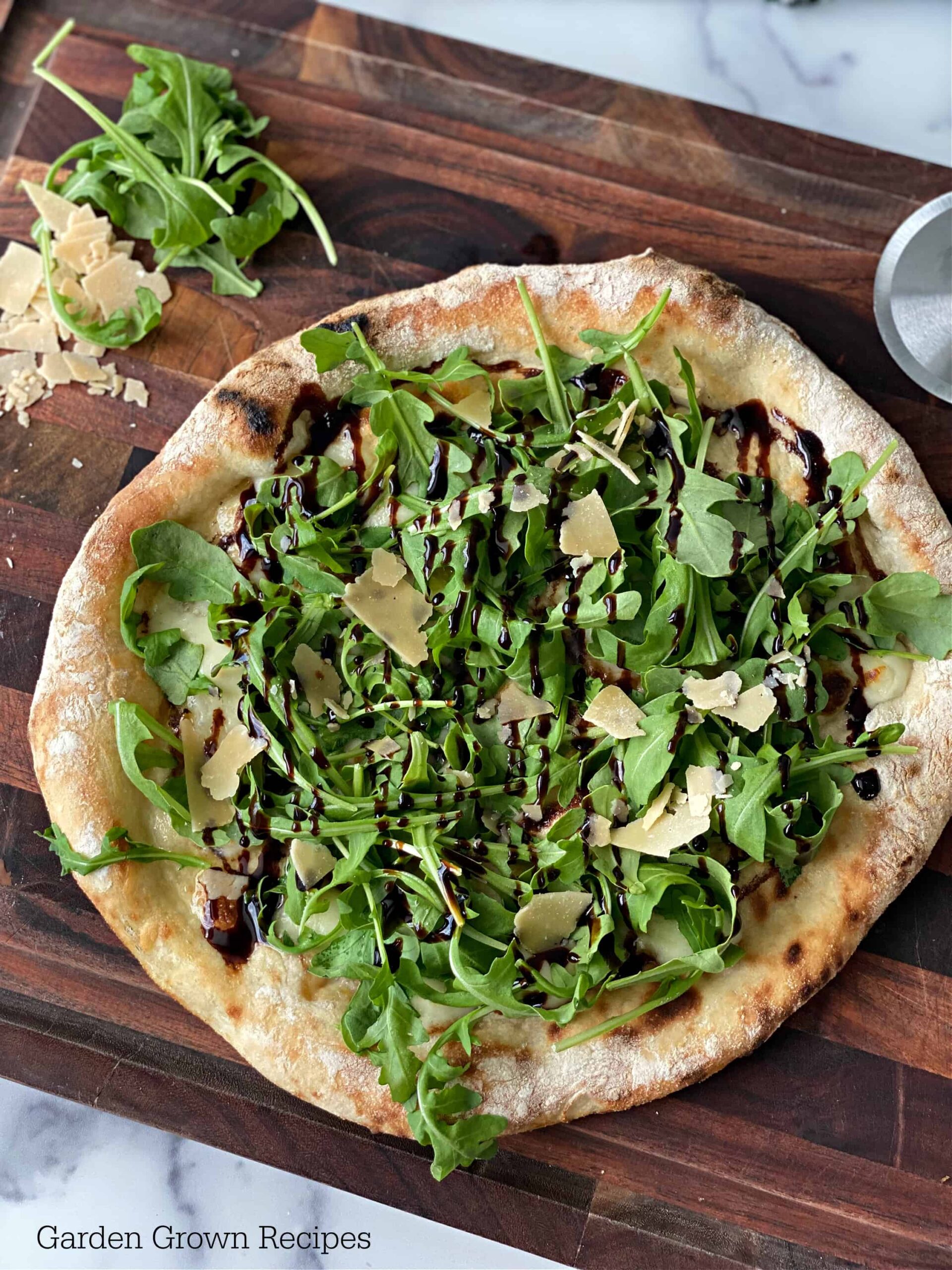 Disclosure: This post contains affiliate links for your convenience. Click here for my full disclosure policy.
Arugula Pizza Recipe Ingredients
This is the perfect pizza recipe for pizza night. It reminds you of an arugula salad with the addition of a delicious crispy crust and sweet balsamic glaze. You will need:
Pizza dough (here)
mozzarella cheese
balsamic glaze (here)
asiago cheese
fresh baby arugula
extra virgin olive oil
You will also need a pizza oven. We love the Hans Grill Pizza Oven for use on the outdoor grill, or in the kitchen's oven. We also love the RoccBox outdoor propane pizza oven (similar to an Ooni). You can find them online here:
Preparing the Pizza for the Pizza Oven
All great pizza starts with the dough. We are using our homemade pizza dough recipe. This homemade dough recipe makes the best thin crust. You can use ours, or if you do not want to make your own dough you can opt for store-bought pizza dough.
No matter which kind of pizza dough you use start by stretching the dough out and press towards the edges to form a crust.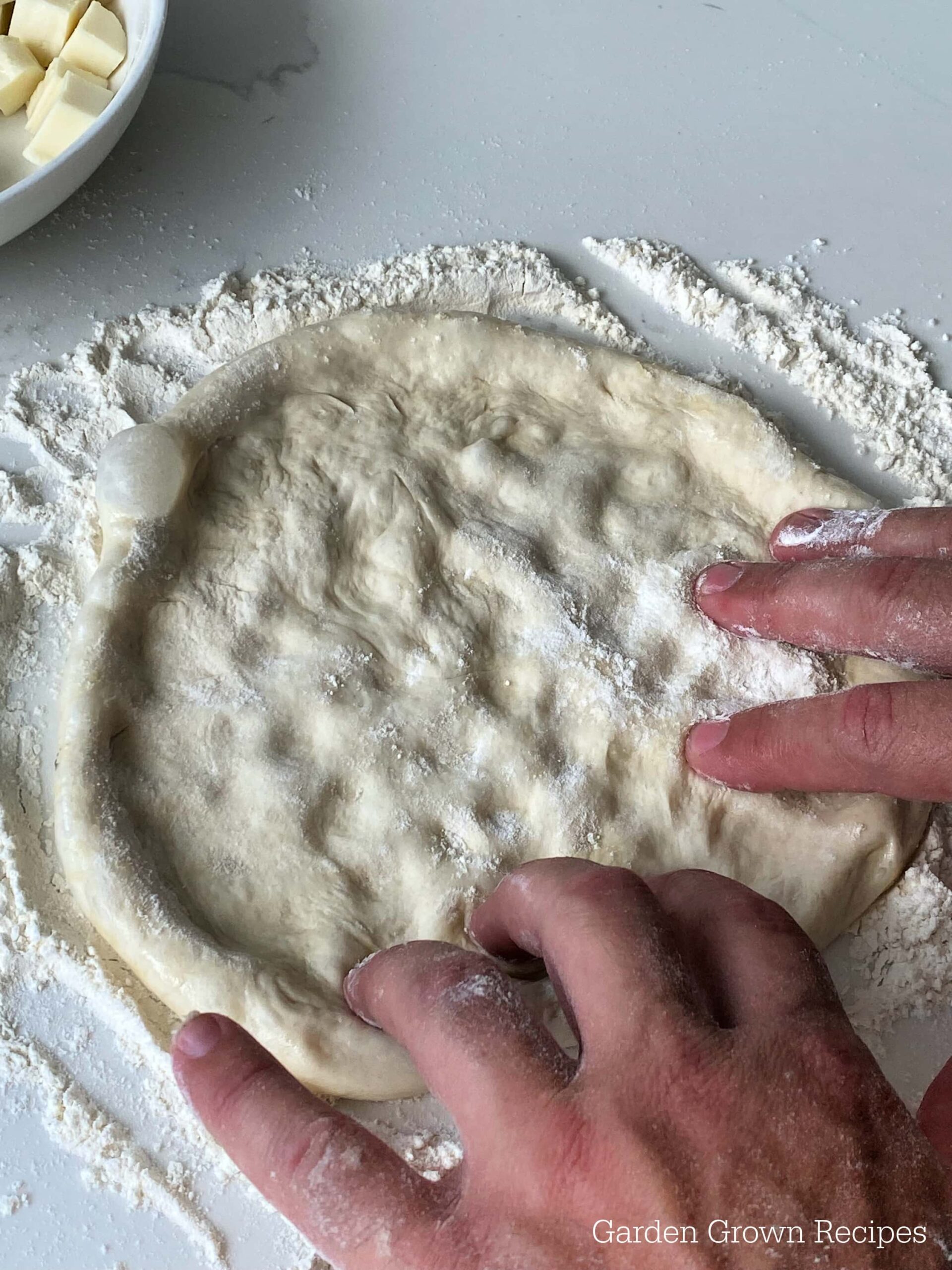 Use the back of your hands to stretch the dough a bit more before placing it down on a lightly floured pizza peel.
Place the fresh pizza dough on the pizza peel and add a swirl of balsamic drizzle.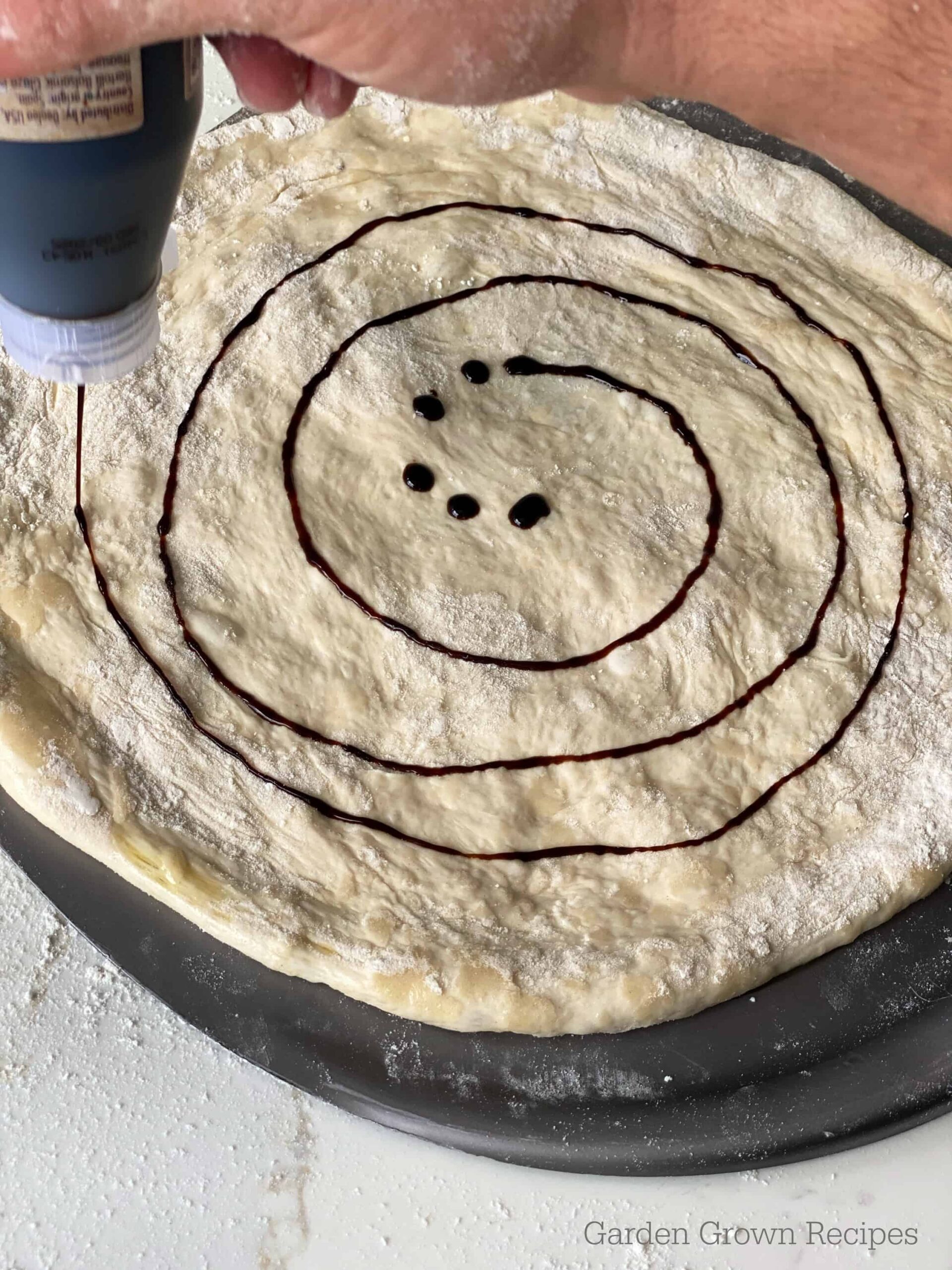 Then add about 1/3 cup of cubed mozzarella cheese.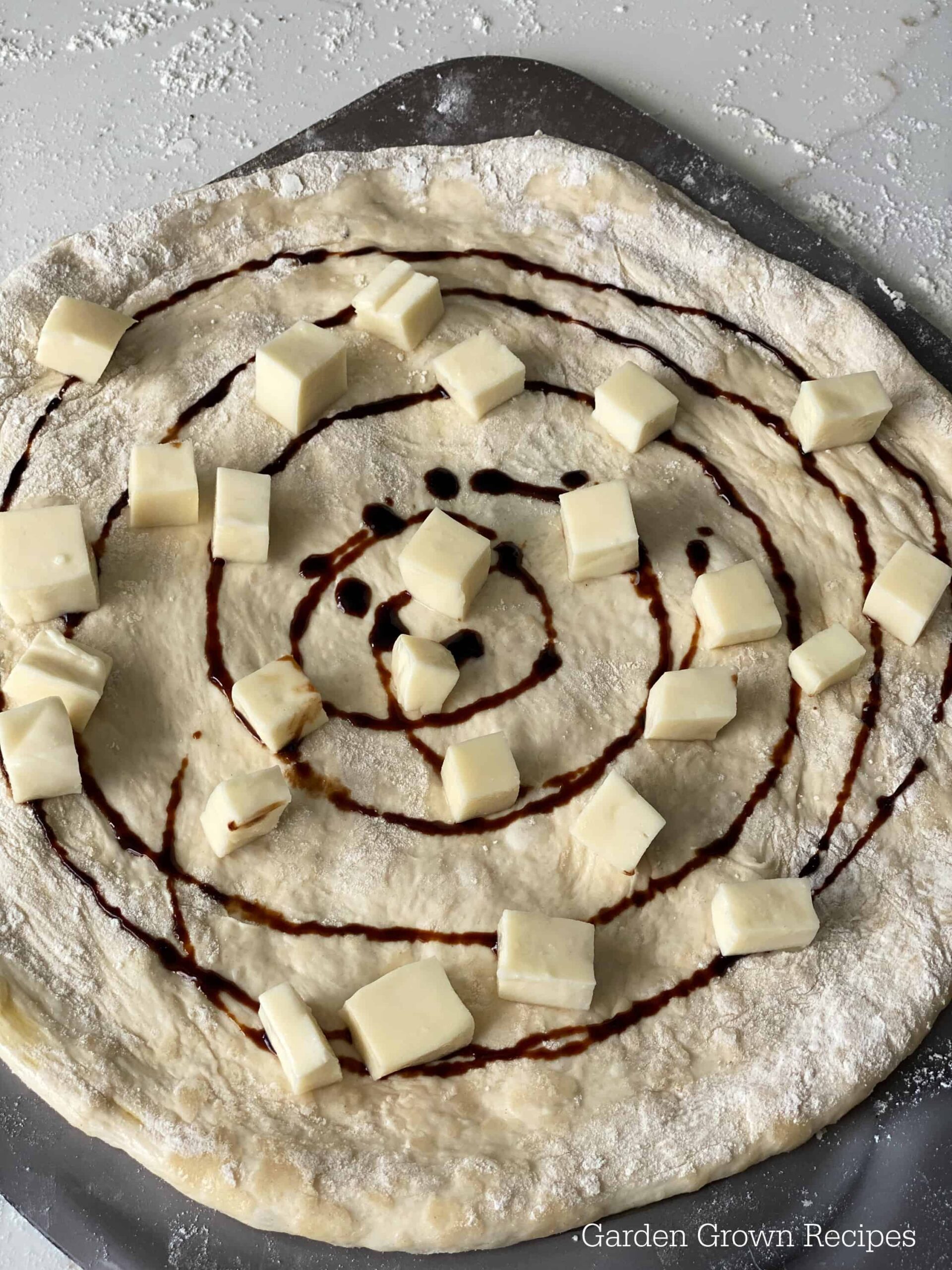 Next, drizzle the dough with olive oil.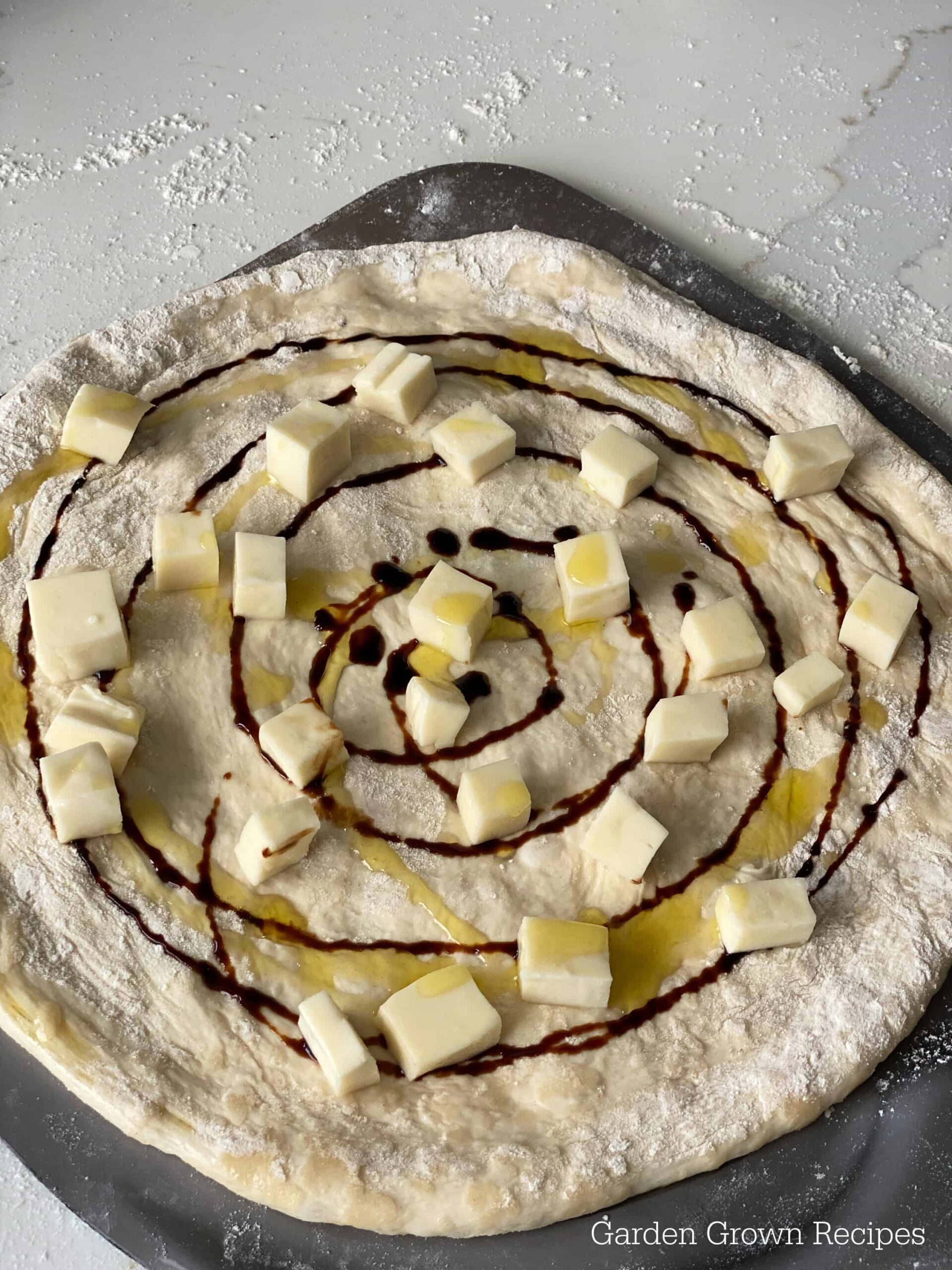 At this point, you will now place the pizza into the pizza oven.
Making Arugula Pizza
The pizza bakes quickly in the RoccBox, so keep an eye on it. Remove the pizza when the crust has cooked to a golden brown and the cheese has melted nicely.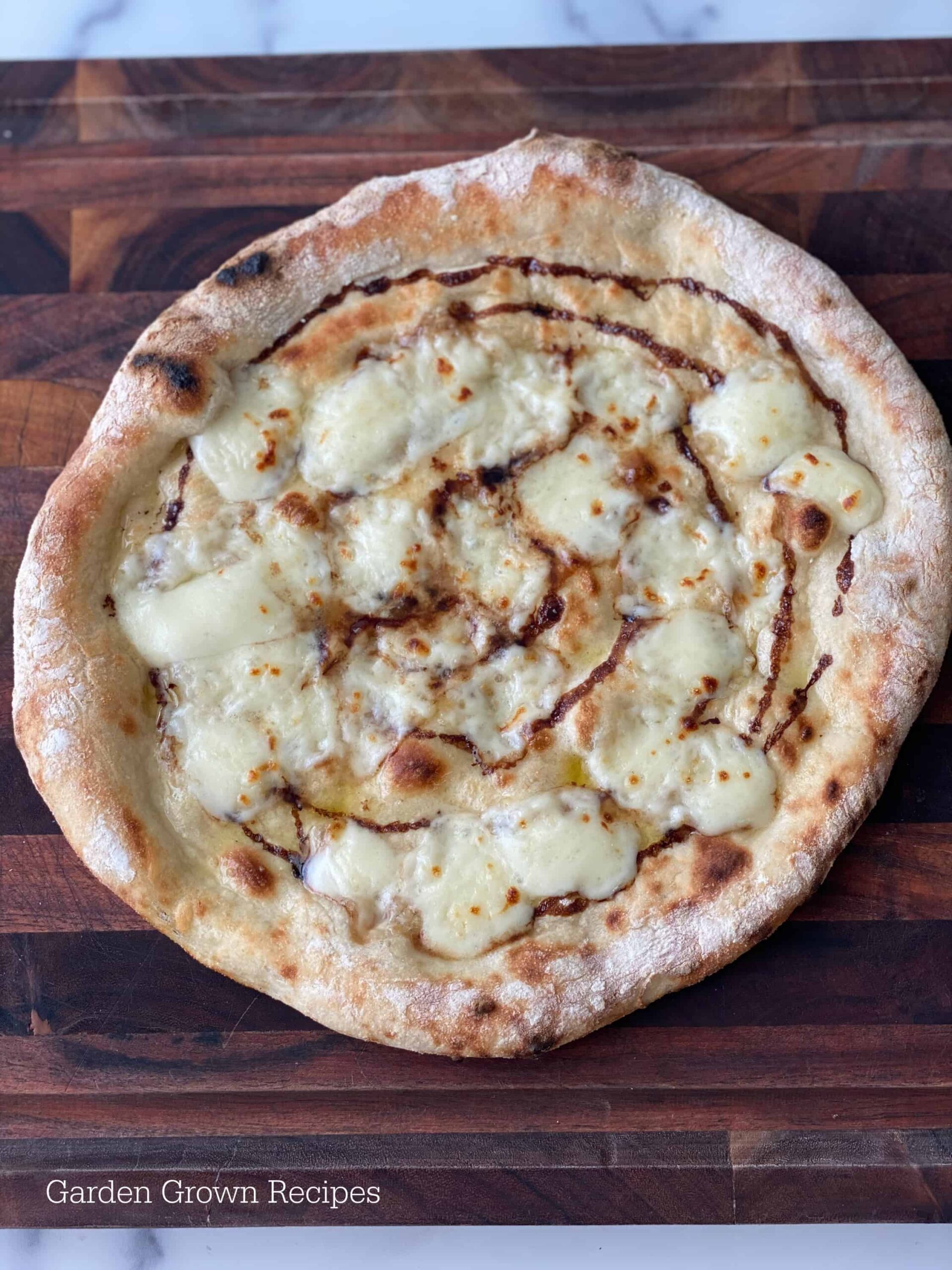 Add the fresh arugula to the top of the pizza.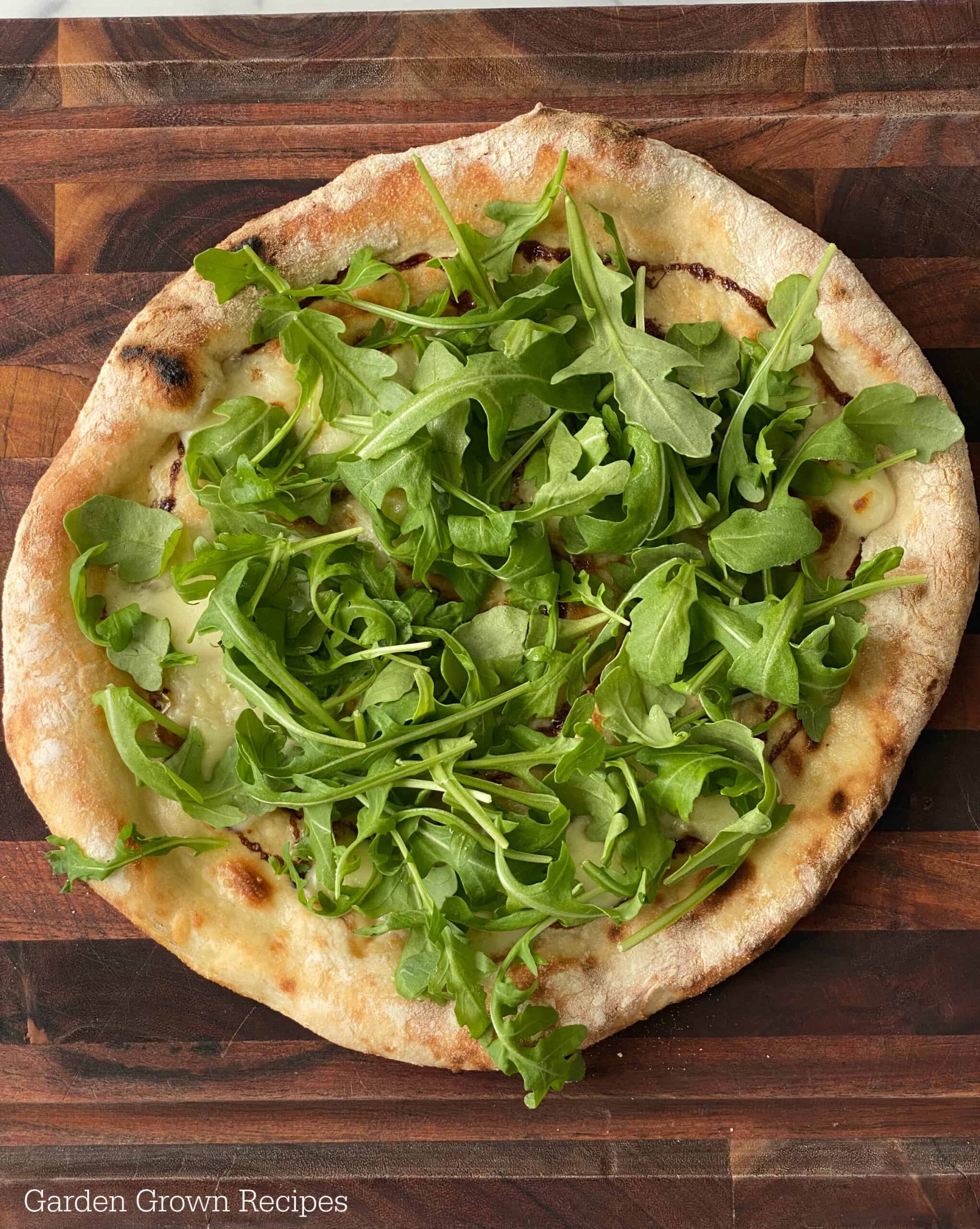 Then add a little bit more balsamic glaze.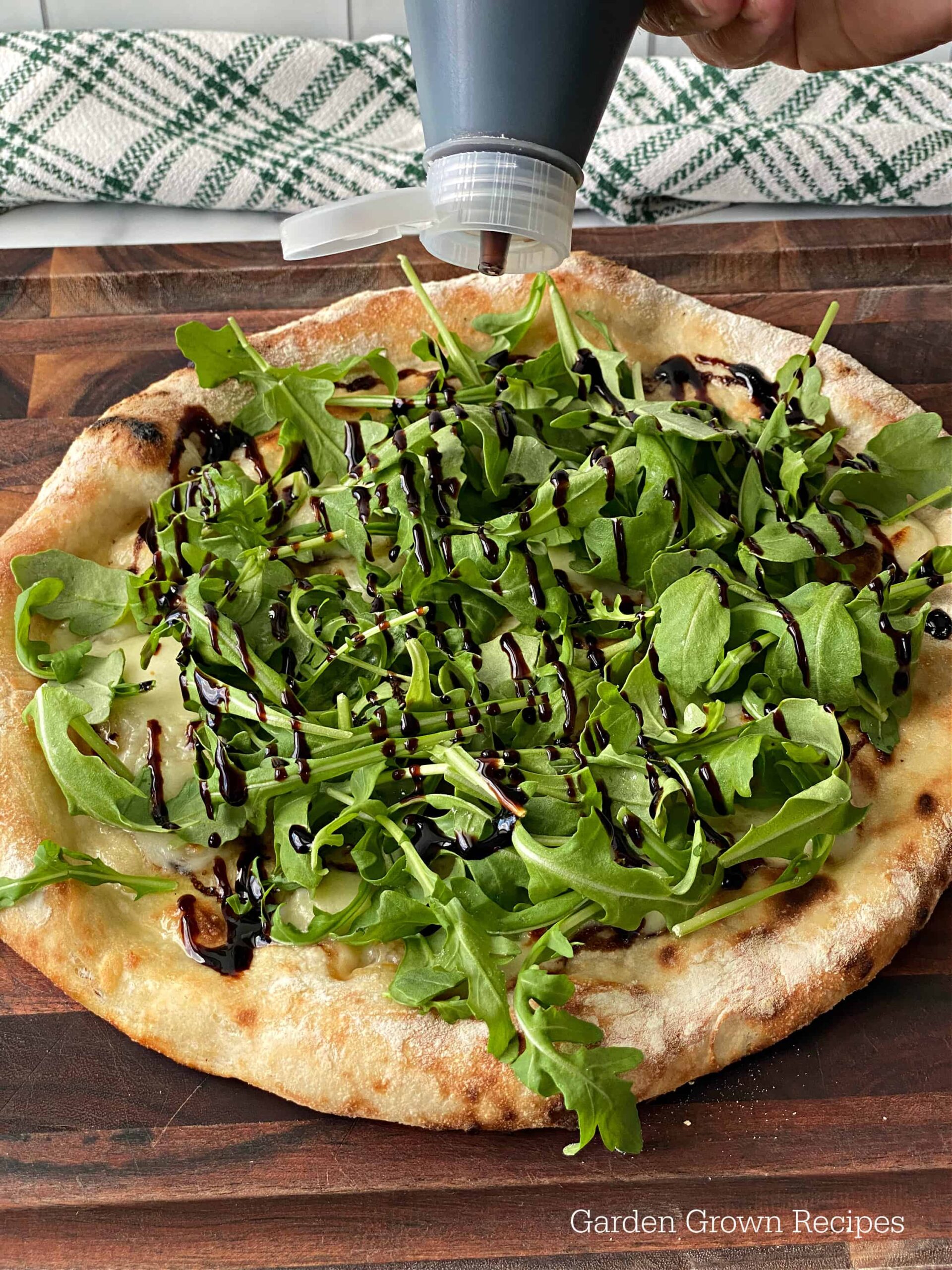 Finish off the pizza with asiago cheese shavings. You can use shaved parmesan cheese if you'd like.
Delicious Arugula and Balsamic Pizza
The heat from the pizza with the nutty flavor of arugula and sweet balsamic vinegar glaze is a game changer.
The shaved cheese adds a great contrast of flavor.
FAQs and Variations
You can always adjust a recipe to your own personal preference. Doing this may yield different results.
Can I make a different kind of white pizza with arugula?
Yes, in place of the aged mozzarella cheese, you can use fresh mozzarella and ricotta if you'd like. 
Can I add other toppings to this arugula pizza?
Of course. Fresh cherry tomatoes are a great choice and salty prosciutto is always a great option. You can also try adding creamy goat cheese on top of the arugula.
Make sure to check some of our other favorite pizza recipes here: Pizza, and plan your next pizza night.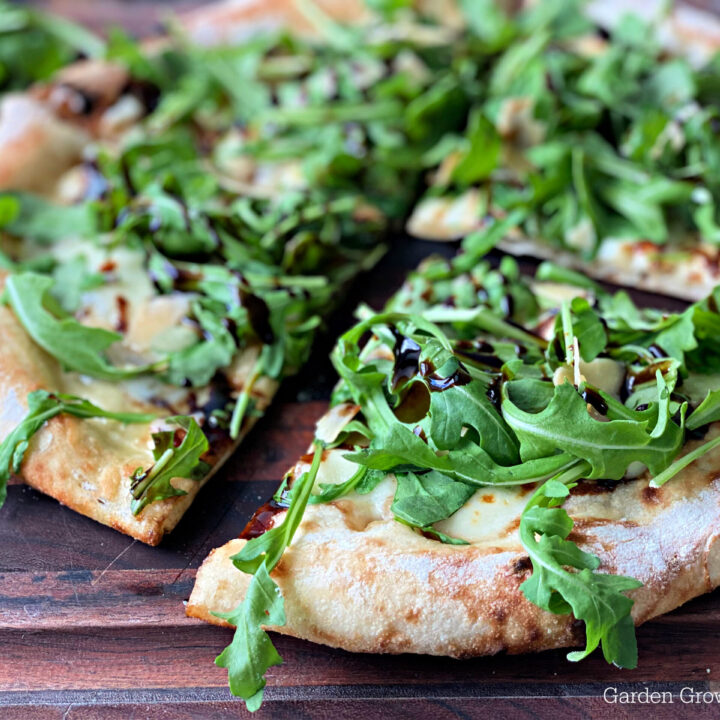 Arugula Pizza Recipe with Balsamic Glaze
This arugula pizza recipe is made with homemade pizza dough for a perfect pizza crust, along with peppery arugula and balsamic glaze.
Ingredients
pizza dough
mozzarella cheese
extra virgin olive oil
fresh baby arugula
balsamic glaze
Instructions
Stretch out pizza dough to form a crust. Use homemade pizza dough or store bought
Drizzle the dough with balsamic glaze
Top with cubed mozzarella cheese
Cook in the pizza oven until gold brown
Top with fresh arugula and more balsamic glaze
Add shaved asiago cheese
Notes
There are no set ingredients measurements because we are using our homemade dough recipe which makes. 8 pizzas.
Recommended Products
As an Amazon Associate and member of other affiliate programs, I earn from qualifying purchases.
Subscribe to find out what's new in the garden and in the kitchen. Sign up today!